The children and youth of today are the future of a nation. They should be moulded and guided on the right path. The teachers are the pillars of a society and the builders of a nation. The teaching fraternity and education system play a participatory role in the development of human resource. A teacher (or an educator) is a person who helps students to acquire knowledge, competence or virtue.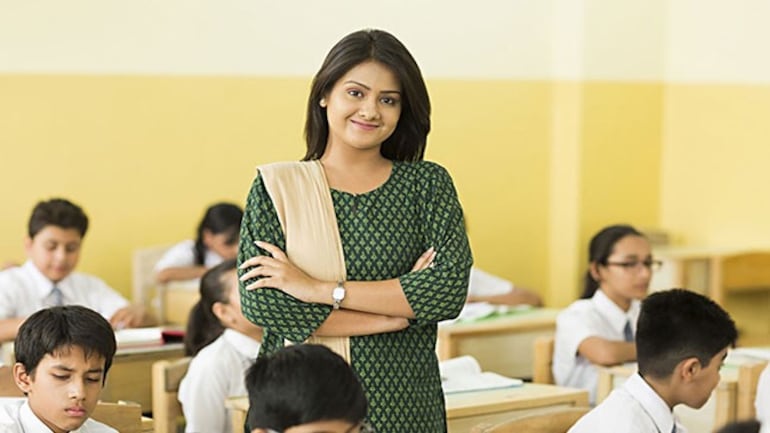 What is the main role of a teacher?
The primary role of a teacher is to deliver classroom instruction that helps students learn. To accomplish this, teachers must prepare effective lessons, grade student work and offer feedback, manage classroom materials, productively navigate the curriculum, and collaborate with other staff.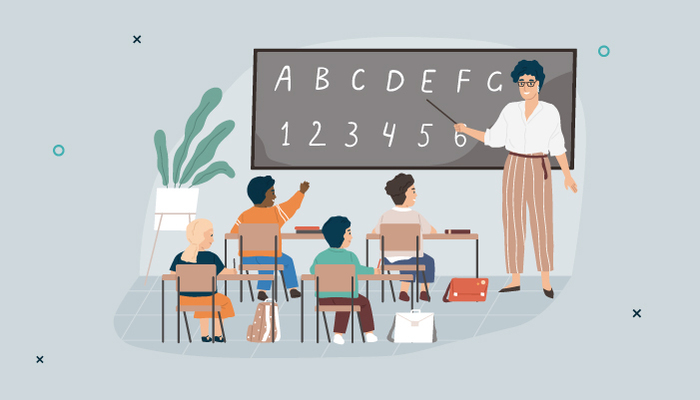 Importants of a teacher in your child's life:
It would be impossible to overstate the importance of teachers in your child's life. They play a critical role in influencing your child's personality and in shaping their future. They provide them with a solid educational foundation and the encouragement they need to persevere and succeed in their endeavors. By being there to steer them in the right direction, teachers make it possible for your children to become useful and productive members of society.
Key skills of a teacher: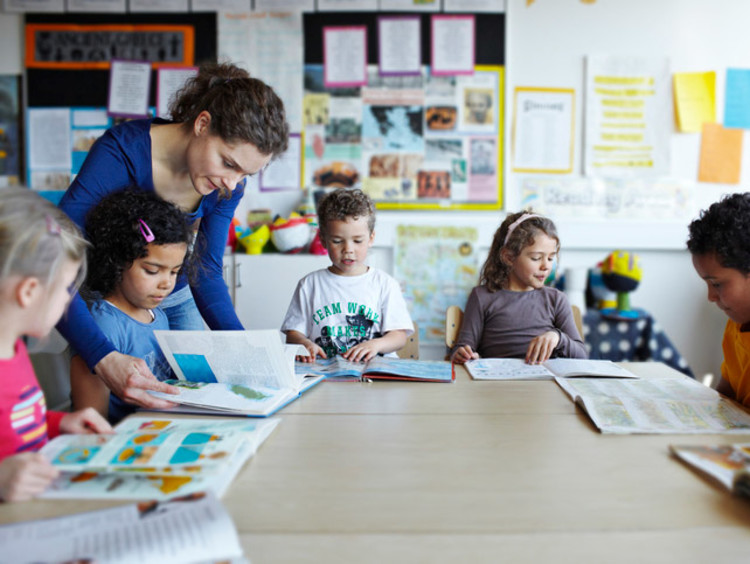 Communication Skills- It is the root of successful and memorable relationships. In teaching, having strong communication skills as a teacher is an essential quality for building teacher-student rapport and creating a trusting environment for the students. Strong communication skills are essential for the objective of teaching itself.
Listening Skills- Being a good teacher means having your students listen to you and making sure that you listen and give your students the attention they need by answering all of their questions. The value of listening lies behind, allowing you to better understand your students.
Friendly Attitude- Having a friendly attitude is one of the most essential qualities of a good teacher. Expressing a friendly attitude towards your students makes you more approachable. It is more likely to motivate students to want to learn.
Patient- Patience is a virtue, and especially in the world of teaching. Being a teacher and handling multiple children at one time is not an easy task and requires a great deal of patience.
Strong Work Ethic- Having a strong work ethic is an essential quality in our list of qualities of a good teacher. A good teacher never quits, and especially not on his or her students. Having a strong ethic will always reflect on your students and the delivery of their work.
Organizational Skills- Teachers must be good organizers. Being organized plays an essential role in being a good teacher and is a paramount quality of a good teacher. Without organizational skills, a teacher could really lose grasp of deadlines, expectations, and tasks.
Preparation- Preparation is a crucial characteristic of what makes an outstanding teacher. Preparation goes hand in hand with the organization. It is important for teachers to prepare for their classes beforehand, by reviewing all of the class material that he or she will be presenting.
Discipline Skills- To answer what makes a good teacher, one has to really take discipline into mind. A teacher who has strong discipline skills will effectively promote positive behaviors within the classroom.
Student Friendly Teaching Environment- Having a student-friendly teaching environment in your classes is truly a must. As a teacher, you are your students' role model; thus, you will want to set the best example possible. This means that teachers should not bring their personal issues and negative emotions to the class.
Respectful Attitude- Respect is everything, in every field of work and, most importantly, in life. Teachers cannot threaten, mock, insult, or tease children in any shape or form. Doing so is bullying and is disrespecting not only the student but yourself and the classroom. It is essential to be respectful to each and every student, as well as the teaching environment as a whole.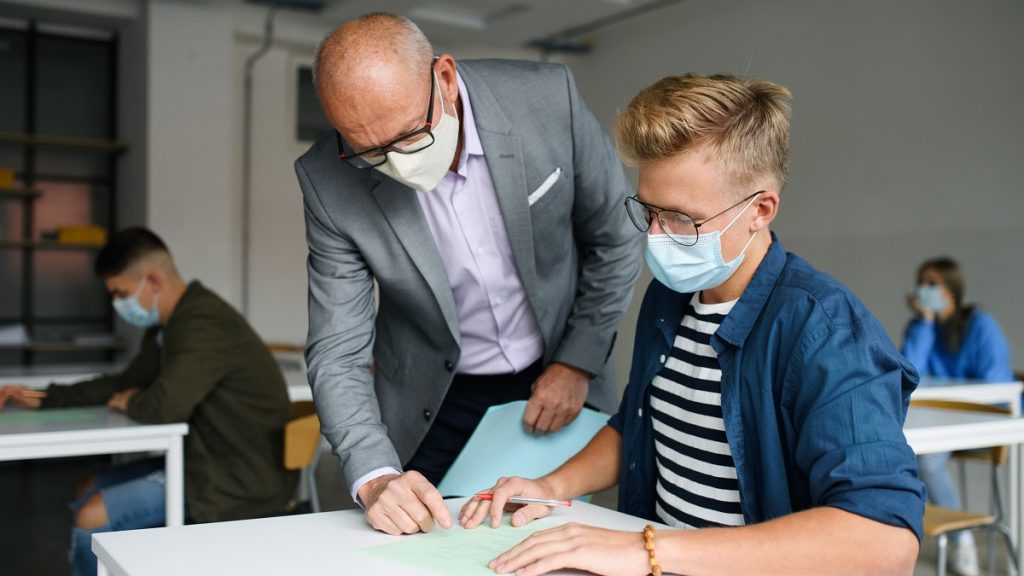 Here is a list of top 10 best tuition teachers in Noida:
| | | | |
| --- | --- | --- | --- |
| Serial No. | Name | Address | Phone No. |
| 1 | Perfect Tutor | Best Home Tutor | Home Tutor in Delhi | Office No 17, 81, A Block, Block A, Sector 4, Noida, Uttar Pradesh 201301 | 080835 28083 |
| 2 | Medhas Tutorials | Physics and Chemistry Classes | Best coaching | CBSE, JEE, Neet tuition in Noida | Lower Ground Floor, B9, B Block, Sector 41, Noida, Uttar Pradesh 201303 | 099719 00050 |
| 3 | Courses For All(CFA) Academy Of Career Development | C-28, Khurana House Sector 52, Noida, Uttar Pradesh 201301 | 098915 00587 |
| 4 | MOHAN TUTORIALS – Tuition Centre in Noida – Physics Chemistry Maths Accounts Economics Science Commerce tuition for Class 9 10 11 12 | Home Tuition in Noida | 56A, C, 21, Sector 62, Noida, Uttar Pradesh 201301 | 099101 65004 |
| 5 | Studymate – CBSE Tuition Center In Noida | Best Tutors For Maths, Physics & Chemistry | K65 and 66 2nd Floor Above Indian Overseas Bank Sector 18 Market, Noida, Uttar Pradesh 201301 |  082871 82871 |
| 6 | academy of ENGiNEERs, Noida | Main Road, Hoshiyarpur, Metro Piller, 235, Sector 51, Noida, Uttar Pradesh 201301 | 098180 03202 |
| 7 | Cuemath Center – Best Math Tuition Classes | Block C, Near Block C Market, 1, Alfa Marg, Greater Noida, Uttar Pradesh 201310 |  082966 66111 |
| 8 | Basu classes | Natthu Colony, Baraula Mahavir enclave, opposite to dominoz, Sector 49, Noida, Uttar Pradesh 201303 | 098188 58052 |
| 9 | Gupta Tutorials | B Block, Sector 41, Noida, Uttar Pradesh 201303 |  0120 250 0797 |
| 10 | RAY COACHING CLASSES & HOME TUITION | Near Chet Ram Sharma Girls Inter College, Opposite to Indian Overseas Bank 1st Floor Next to Post Office, Sadarpur, Sector-45, Noida, Uttar Pradesh 201303 | 098181 89790 |
Professnow is a platform, where we have gathered informations on the services you can need every now and then. Here we provide a very brief listing of the experts in your desired service. This start-up of 2021 is all about providing you the best of the bestest at your doorstep.