A Wedding planner is someone professional who assists you with the design, planning and management. Weddings are one of the life time events in people live, generally couples are often willing to spend considerable amount of money to ensure that their weddings are well-organized. Wedding organizer are mainly used by couples who work long hours and have little spare time available for sourcing and managing wedding venues and wedding suppliers. They create beautiful experiences for you and all of your guests where you would be able to forge happy and everlasting memories while cherishing them for life.
What does a wedding organizer do?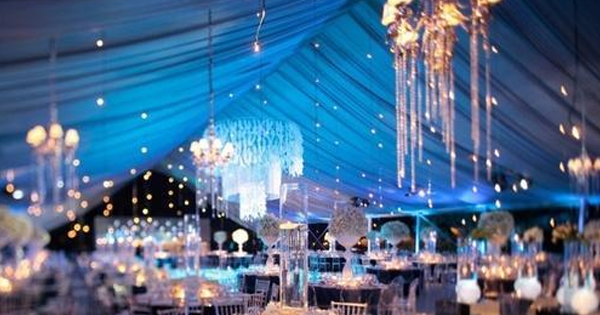 Wedding organizers are all about the logistics, from vendor referrals and contract negotiation to day-of execution of your vision. A organizer will keep track of your budget and handle the logistics. This is a skill that many can learn, but only the best organizers have the years of experience and credentials that set them above the rest. Some organizers also provide design or styling services, helping with the creative specifics of your wedding day, while others opt to leave those details to a wedding designer—which means you'll need to hire two professionals to create the day you've dreamed of.
What are the Role of wedding planners?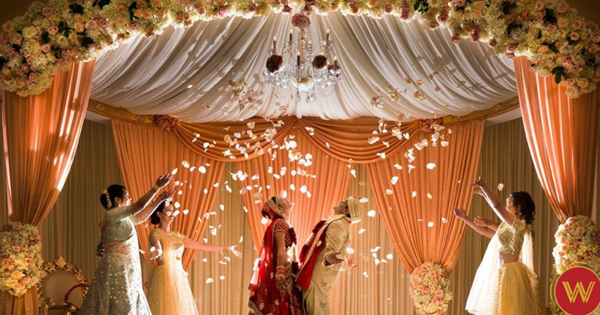 Wedding consultants are responsible for everything – absolutely everything during your wedding. From when you pick the marriage date until when you say your final Bidaai, the designers are responsible for everything. Planning a theme for marriages, booking places, decorations, sending invites, selecting attractions, makeup artists, fashion designers, presentations, photos of the wedding, setting up a meal, reserving hotels, decorating, transport plans… Basically, you may rest and enjoy the event from the wedding planners.
Benefits of a Wedding Organizer?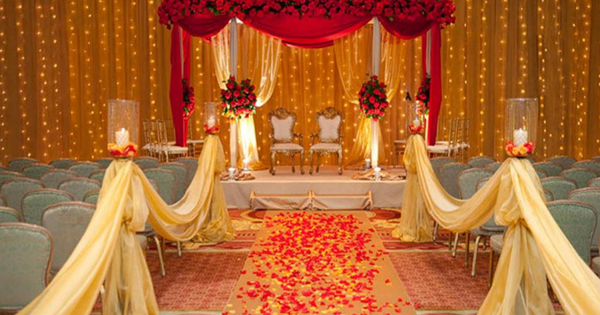 We get a lot of benefits from wedding organizers because we don't have any idea to decorate any function and because of this if we decorate any function, the decoration of that function looks bad, so we have to organize our ceremony well. will have to be arranged. A wedding organizer is needed to decorate the wedding hall as they decorate the whole wedding hall in a very beautiful way and cook good food for everyone so that everyone can celebrate the ceremony well.
For your convenience, we have curated a list of wedding organizers in Pune city that can help you make any event a success. The list of which is given below.
| | | | |
| --- | --- | --- | --- |
| Sl No | Name | Address | Phone |
| 1 | Best Wedding Decorators In Pune (Ribbons and Roses) | Estate, Plot No.35 S.no 106, Ramtekdi Industrial Area, Hadapsar, Pune, Maharashtra 411028 | +919922991642 |
| 2 | Yours Truly – Wedding Planners In Pune | Sanskruti Vijay Apts., Near, Jayram Shiledar Path, Erandwane, Pune, Maharashtra 411004 | +919823287008 |
| 3 | Wedding Planner Pune | Gurukrupa Bungalow, 46 Mukundanagar, Opposite Purohit Sweets, Pune, Maharashtra 411037 | +919850993355 |
| 4 | Urban Events | Chhajed Glory, Shop no 1, Plot No 115 ground floor, near Axis Bank, Sakore Nagar, Viman Nagar, Pune, Maharashtra 411014 | +917350409292 |
| 5 | Yours Truly – Corporate Event Planner in Pune | Anand Apartment, Flat No 5, Lane 9, 3, Pune, Maharashtra 411004 | +919823287008 |
| 6 | Vivaah Sanskar Wedding Planners | Sinhgad Rd, Wadgaon Budruk, Narhe, Pune, Maharashtra 411041 | +917083202625 |
| 7 | Nanda Decorators Pune | Survey No. 79/9/6, " Saiprasad Apartments", Flat No. 102 Near sanas sports galaxy, DP Rd, opp. le cafe terra, Kothrud, Pune, Maharashtra 411038 | +919637499996 |
| 8 | J & R Events – A Complete Event Management Company in Pune | Basera Apartment, Salunke Vihar Road, Wanowrie, Pune, Maharashtra 411048 | +912026855300 |
| 9 | Event Management Company – Emzac Events, Pune | Sr No. 235/ A Plot No.39, Lane No.1 Sanjay Park, Society, Airport Rd, Viman Nagar, Pune, Maharashtra 411032 | +919637766112 |
| 10 | Wedding decorators In Pune | Rudraksh Lights | Office 68/2, GS Tower Opposite of Marketyard Bus Depot & Gate No 9, Pune, Maharashtra 411037 | +919518965404 |
We've gathered all the information about wedding organizers for you, so that you can easily connect with any expert who offers the best service in and around your cities.
At Professnow we have collected them all the information about on-demand service in this platform, it is done by our professionals to help our customers to connect for free. This is the best way to book an appointment with Best. The start-up we started helps connect people who need services at their doorstep. We help you get local services at your market place.