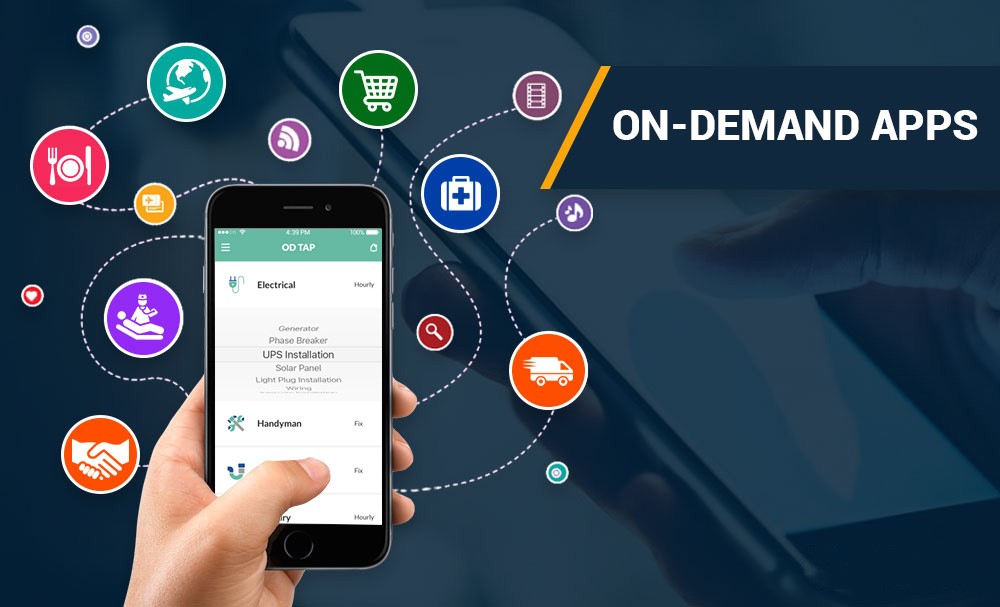 As the term implies, "on demand" refers to serving customers when they want it. An on-demand business aims to deliver goods and services to customers quickly (or in the shortest amount of time possible). The on-demand economy is based on speed and simplicity of solutions, which has made it popular in an age when we want instant answers to everything.
Many businesses have an on-demand platform that can deliver to customers in real time, owing to the enormous potential for market growth. The majority of on-demand platforms are accessible via mobile apps, putting solutions at consumers' fingertips.
In the context of IT, on-demand service is a key feature of cloud computing services that allows users to provision raw cloud resources on-demand, when and where they are needed.
End users can use on-demand cloud computing, storage, software, and other resources instantly and without limits in many cases. This resource addition is usually done in live environments via a transition process that doesn't disrupt current operations.
By providing almost all of the core components of an enterprise IT architecture, cloud computing makes provisioning, accessing, integrating, and deploying mission-critical applications simple. It's nearly as simple to sign up for this service as it is to sign up for an email client.
Cloud computing provides easy access to resources as well as the flexibility to scale these resources up and down based on business needs. This is why on-demand services are so beneficial. Companies can quickly and easily access additional resources when they are needed, and then scale back to previous levels when those resources are no longer needed. 

What are the advantages of on demand services? 
On-demand services usually benefit from a scale effect because they can provide services over a larger area. Some of them are: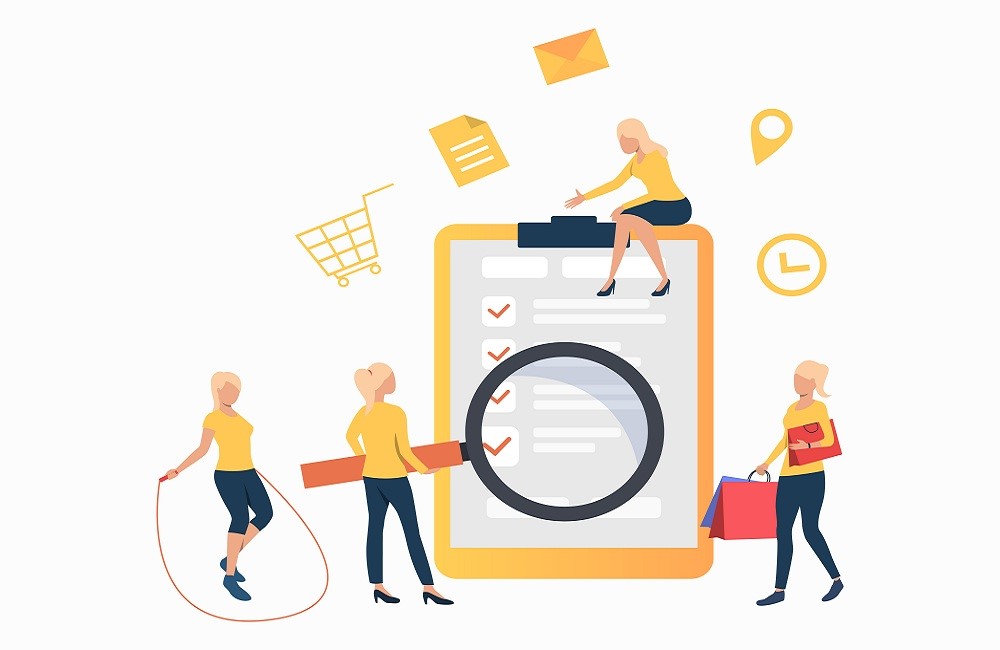 Professional booking service is available immediately.
In a single window, you can access a variety of services.
Service appointments are made in advance.
Pay attention to the service charge.
Accessibility has improved.
Templates for advanced services.
With GPS integration, tracking becomes more intelligent.
Mechanisms for increasing revenue.
Options emerge as a result of familiarity.
Experienced service player who is easy to reach.
Communication is essential.
So, what are the various on-demand solutions that have transformed the way we consume goods and services?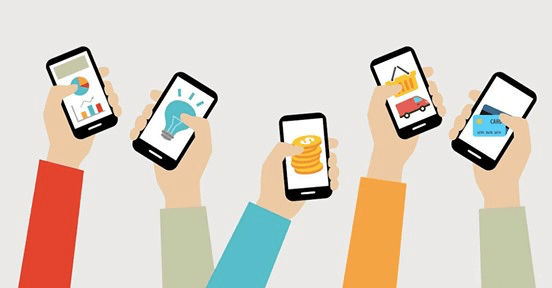 Food-on-Demand System
The way we access and consume food has changed as a result of food delivery apps. They've reimagined the concept of food accessibility – they save time, are quick, and only require a few phone taps.
In recent years, many food startups have grown exponentially and globally. Food solutions have an inexhaustible demand, making it a great place to start building your on-demand food app. UberEats, Instacart, Grubhub, and others are among the major players.
Model of On-Demand Logistics
Traditional logistics and courier services, while effective, come with a number of drawbacks. Getting something from point A to point B can be a time-consuming and costly process that causes delays in deliveries.
Deliveries are made easier with on-demand logistics. They operate by transporting goods the same day or earlier with the least amount of speed bumps possible. According to a survey, the market for on-demand logistics is expected to reach $75 billion by 2030! Switching to an on-demand logistics model saves time and money, and allows customers to track deliveries in real time.
Service On Demand Model
Hair coloring and home plumbing are two very different services, but what if there was a solution that combined these two services into one? That's what an on-demand service aims to provide: a small, integrated space that serves as a one-stop shop for a customer's hyperlocal service requirements.
Consumers can find, book, and review professional services without leaving their homes using an on-demand service platform. Companies like UrbanClap, Fiverr, and Upwork, for example, have greatly aided in bridging the gap between service providers and consumers.
Model of On-Demand Delivery
On-demand delivery, like the logistics industry, has redesigned traditional delivery methods. An on-demand delivery model makes the most of the time and resources available to ensure that orders arrive on time.
Postmates is a great example. The on-demand goods delivery solution is the market leader in the United States. Customers can have anything they need delivered to their doorstep for a small fee through Postmates. The company has raised multiple rounds of funding from investors and has become a daily name in the market, aiming to solve a real barrier in the delivery segment.
Service for on-demand transportation
If you didn't have access to a vehicle, you were likely to miss appointments or flights. It was not uncommon to see people waving their hands and looking for a taxi on the side of the road.
On-demand transportation services like Uber and Lyft have permanently altered the way we travel. Such taxi solutions have revolutionised the way we travel; cabs and taxis are now just a few steps away.
Cab-on-demand services link riders with travel aggregators through simple, easy-to-use interfaces that allow them to enter their pick-up and drop-off locations and get a cab in about 5 minutes.
People are always in a hurry to get somewhere, and on-demand taxis are still available.
Why has the on-demand market grown so rapidly?
If you want to start your own on-demand business (and we think now is the time), here are the factors that will determine how successful you are:
UI that is simple to use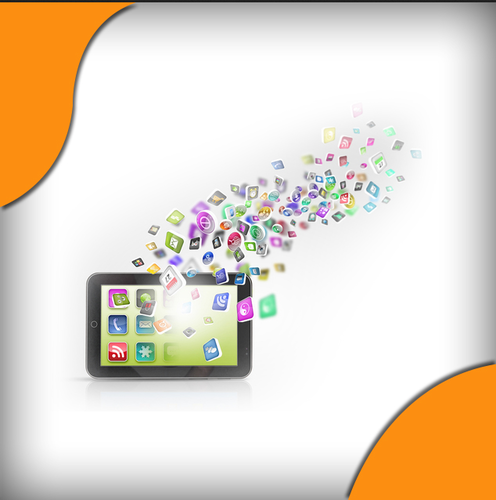 Complications are avoided by consumers. They want solutions that require only a few taps and clear instructions. Consumers will seek other options if software and delivery solutions make it difficult for them to access the service.
You want to make sure your on-demand service is easily accessible to customers as an on-demand service provider. This includes making your apps and website more appealing to them. The user interface must be navigable and provide real-time tracking options. Customers and delivery partners can communicate more easily with an ideal on-demand business model.
Accuracy and dependability
We are more likely to trust services and platforms with which we are familiar. On-demand business models, as a new trend, must establish trust. Customers will trust your on-demand solution if you meet their expectations on a regular basis.
Delivering orders on time and completing tasks on time will help you build a loyal customer base. To avoid mishaps and delays, and to ensure that orders are completed on time, your delivery partners must be skilled. This, however, does not have to be at the expense of quality. In the event that customers have issues or problems, you must respond quickly and fairly.
In a crowded market, attracting happy customers is your best bet for becoming a successful on-demand business.
Business Trends Updates
An on-demand economy is alive and well, and it is constantly changing. This means that in order to stand out in the market, you must stay current with changes and be prepared to adjust your service accordingly.
You need to know the location of your customers, inventory, delivery partners, and live traffic updates as a real-time service market. It's beneficial to be aware of technological advancements and updates in the big picture, especially for last-mile delivery services.
The On-Demand Business Model's Future
It's clear that on-demand solutions will continue to dominate in the coming years, as the quest for convenience and accessibility shows no signs of abating. Consumer demands and trends will skyrocket as technology progresses.
The goal of the on-demand business model is to provide customers with solutions in the moment, which has always been a natural consumer need. Having everything delivered to your door at any time of day feels like magic and gives customers a sense of control.
On-demand solutions have a bright future ahead of them, as new technological advancements are raising the bar on user experience. The use of AI and seamless UIs has changed the way we shop and transact. As we've grown more reliant on solutions that provide instant gratification, on-demand business models have advanced even further.