In the professional world, most freelancers and independent contractors make a living by providing services to their corporate clients. Some of these services have been around for a long time, while others are just getting started. However, as the business world evolves and corporations discover new needs, the demand for these services shifts.
Keeping up with these services and rebalancing your offerings as needed can help you be more competitive and effective at work.
Whether you're working with small businesses or large corporations, you'll find that most businesses require the same set of professional services. According to Consultants 500, small businesses prefer generalists in their fields of expertise, whereas larger companies (with more complex internal departments) prefer niche specialists.
So, what are the most in-demand professional services that a self-employed contractor can provide right now?
Travel
After the online market place, travel is the sector that is most affected by the on-demand economy, thanks to Uber.
Apart from that, the top five on-demand startups in the world, four of which are in the travel and transportation industry, have received more than 75% of total funding.
When we consider the scale of success that Airbnb and Uber have achieved, they should be viewed as inspiration rather than competition for new startups.
Nothing is impossible, as Didi, a Chinese taxi booking app, demonstrates. It defeated Uber in its own game to become China's most popular cab booking app.
This isn't the first time Uber has had to deal with a setback. Ola is giving Uber a run for its money in India by offering similar but unique taxi on-demand taxi booking services.
Food Delivery
Food delivery apps that are available on demand have made their way into the on-demand economy. Until now, food delivery has been a half-baked business.
People used to place their food orders by calling a restaurant or a fast-food chain. It occasionally resulted in misunderstandings about a delivery address, ordered items, quantity, and so on.
Food delivery apps, on the other hand, solve this problem because restaurants receive orders in perfect order, complete with detailed written instructions for delivering an address and food items.
On-demand food delivery apps are now widely used for breakfast, lunch, dinner, and even snacks. According to Statista, revenue from the online food delivery industry in the United States reached $22,073 million in 2019 and is expected to grow at a CAGR of 6.5 percent this year, reaching $28,398 million in 2023.
For restaurants that did not previously offer home delivery, on-demand food delivery apps have proven to be a boon. Both restaurants and customers are charged by these food delivery companies.
In countries like the United States, the United Kingdom, and India, the market has already matured. In countries like Saudi Arabia, South Korea, and Brazil, on the other hand, it is still growing.
Healthcare
One industry in particular that is in desperate need of on-demand services is healthcare. Patients are currently standing in line for hours waiting for their turn.
Furthermore, in one city, there are only a few pharmacies that are open 24 hours a day, seven days a week. As a result, patients face numerous difficulties in the event of an emergency.
The healthcare industry has been transformed by on-demand services. Patients can now order medicines from the comfort of their own homes at any time.
The app not only allows you to order medicines and have them delivered to your door, but it also allows you to schedule doctor appointments and receive medical reports.
Possibilities for On-Demand Health Care Services include the following:
Consult a doctor from the comfort of your own home (e.g., Doctor on Demand)
Speak with any doctor anywhere in the country or the world (e.g., Healthtap)
Medicine can be ordered at any time of day or night (e.g., Pillpack)
Field Services and Professional Services
With the arrival of the on-demand economy, the field and professional services sectors underwent a massive transformation. It was also one of the most conservative industries to adopt the on-demand economy.
Following healthcare, this is another industry that desperately needed to join the on-demand economy. Because it covers all professional services such as machine repair, carpentry, pest control, electrician, babysitting, plumbing, household work, and more, field and professional services have the most potential.
No app can provide all of the services in one place. Customers can choose from a variety of apps that provide various services. As an example,
NuevaCare is a non-profit organization that provides health care (On-demand home care services provider for elders)
Convenient and helpful (On-demand field services to contact electrician, plumber, and more)
Transportation and Logistics
Transportation and logistics are a delicate industry. However, it, like other verticals, underwent a significant transformation after entering the on-demand economy.
Logistics services have become more efficient and smoother than ever before thanks to on-demand moving apps like Postmates, Deliv, GetWagon, and others.
Small players/independent movers and packers have been able to reach out to more customers thanks to on-demand apps. Customer experience was also improved thanks to mobile apps.
Previously, courier tracking via SMS was available from transportation companies. Customers can now track the courier in real time using integrated maps thanks to an upgrade to a mobile app.
Aside from these advantages, on-demand apps also helped to simplify the complicated pricing structure of various transportation companies and individual transporters.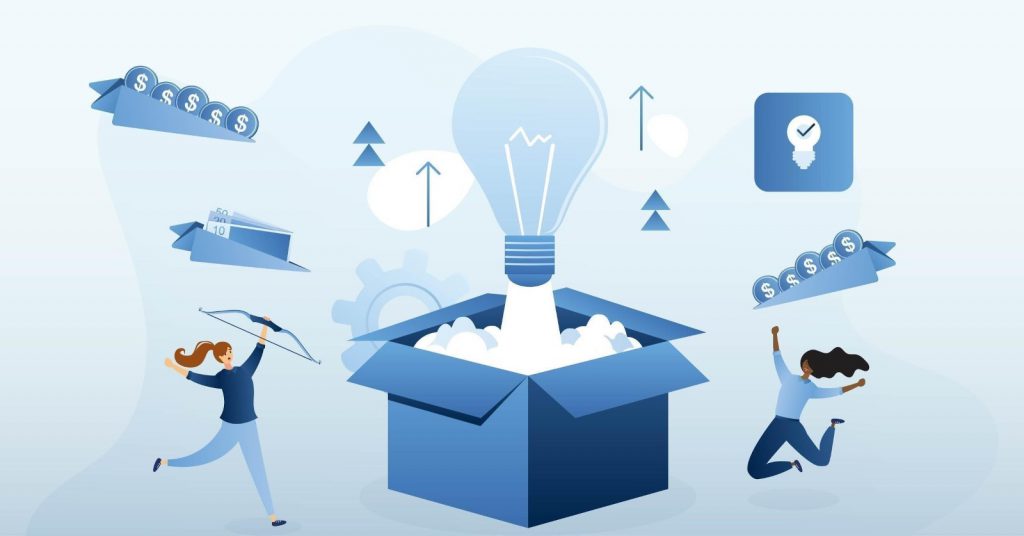 Conclusion
The top five industries or sectors affected by the on-demand economy are those listed above. Apart from these, on-demand services have a significant impact on almost every industry.
As technology advances, the level of competition among businesses will rise. Companies that do not adapt to this change will be pushed out of the market.
Every traditional industry will be transformed by on-demand apps. If you have a business idea, try to shape it so that you can succeed in the on-demand economy.
If you don't know how, come to us, and we'll show you how to create world-class on-demand apps that will help you stay ahead of the pack.