Who is a photographer?
A photographer is a professional who focuses on the art of taking pictures with a digital or film camera. Photographers using synthetic and/or natural lighting to take pictures in different settings to different people, places, and things.
Who is Video Editor?
A video editor is the person who makes production and/or post-production changes to a film. The video editor works closely with the director to achieve the best final film outcome, with the goal of telling the story in the most effective and compelling way. Work heavily involves cutting and rearranging scenes.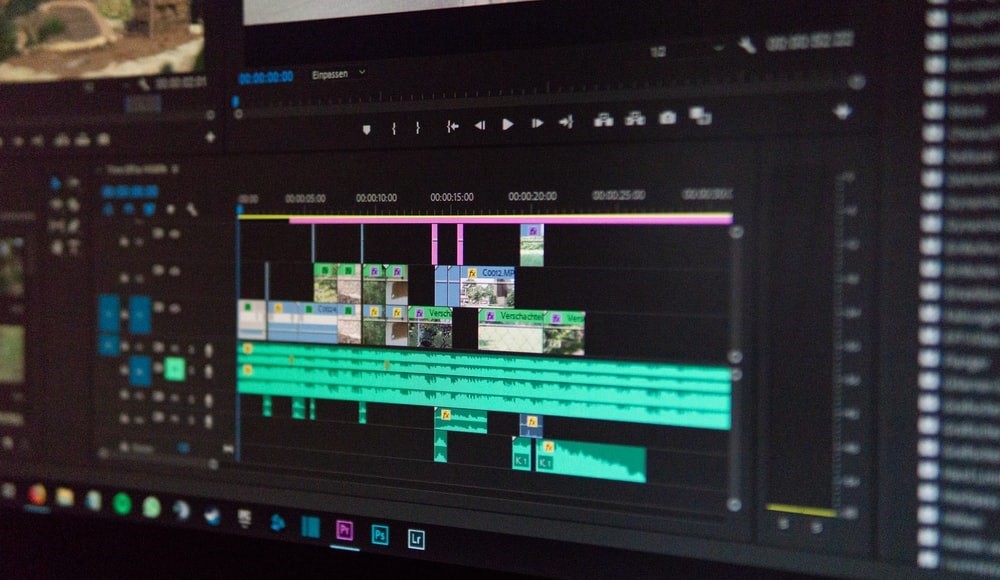 Role of photographer:
A photographer typically works in a freelance capacity and is hired by a number of clients for specific jobs. Some photographers work exclusively in certain sectors of the industry, such as weddings, graduations and other event-type settings, while others do primarily corporate work, and spend most of their time appearing on business websites and other promotional materials. Spend time taking pictures.
Role of Video Editor:
Maintaining integrity: The video editor should modify scenes that are not out of sight of the director, but that also help to capture the viewer's attention. Cuts made may not detract from the story or confuse the audience by removing scenes containing important information needed to understand the action.
Editing: Video Editor must ensure that the final length of the film is appropriate, and style and in terms of the attention span of the anticipated audience. Video editing process cuts based on the preferred level of involvement of the director can be on an autonomous basis.
Here is a list of top 10 best Photographer/Video Editor in Kanpur:
| | | | |
| --- | --- | --- | --- |
| Sl No | Name | Address | Phone No |
| 1 |  Wedding Memories |  38/165, Meston Rd, near arya samaj, Khas Bazar, Shiwala, Civil Lines, Kanpur, Uttar Pradesh 208001 |  097219 95500 |
| 2 |  Y.S.Multimedia |  LG-1, 7/81, Narain Apartment, John Wallinger Ave, near Hotel Vijay Intercontinental, Tilak Nagar, Kanpur, Uttar Pradesh 208002 |  093074 18884 |
| 3 |  Galaxy Digitel Studio |  Krishna Complex, 209, Airport Avenue, Harjindar Nagar, Lal Bangla, Jajmau, Kanpur, Uttar Pradesh 208007 |  095652 55484 |
| 4 |  Singhwani Films |  111A, 414, Ashok Nagar, Harsh Nagar, Kanpur, Uttar Pradesh 208012 |  098391 61651 |
| 5 |  Dreamer Films |  Kashyap nagar , IIT society, near by gardenia public scho, Kalyanpur, Kanpur, 208017 |  096704 44019 |
| 6 |  Vicky Sharma Photography in kanpur |  House No, 32, Purana Shivali Rd, near Shri Ram Shadi Card, Gooba Gardens, Kalyanpur, Kanpur, Uttar Pradesh 208016 |  095801 02966 |
| 7 |  Best wedding photography in kanpur |  10 Block nand lal chaurah, Govind Nagar, Kanpur, Uttar Pradesh 208006 |  091258 30101 |
| 8 |  R S Video best photographer in kanpur |  252, Shiv Katra, Jajmau Sub Metro City, Kanpur, Uttar Pradesh 208007 |  093358 22354 |
| 9 |  Shri Art Digital Studio |  117/7 P1 Shivpuri Near Sankat Mochan Mandir Chapeda Tiraha Market Purani Sabji Mandi, Kakadeo, Kanpur, Uttar Pradesh 208025 |  096519 25870 |
| 10 |  Shubh Digital Studio |  Satbari Rd, New Azad Nagar, Daheli Sujanpur, Kanpur, Uttar Pradesh 208011 |  080906 19837 |
In Professnow We have gathered them all the information about On-Demand Service in this platform, this is done by our professionals to help our customers to get connected for free. This is the best way to book an appointment with the best. The start-up we started in 2021, helps people to get connected who need services at their doorstep. We help you to get local services at your Market Place.
RELATED VIDEO: